In 2014, the electrical appliance and electronics industry accounted for 24% of Thailand's annual export revenues. Thailand is the world's largest manufacturer of hard disk drive (HDD), a leading country in producing Integrated Circuits (IC), being the world's 2nd largest producer of air conditioning units (more than 21 million units produced in 2015) and the 4th largest for refrigerators (6.57 million units in 2015).
Electrical and Electronic Companies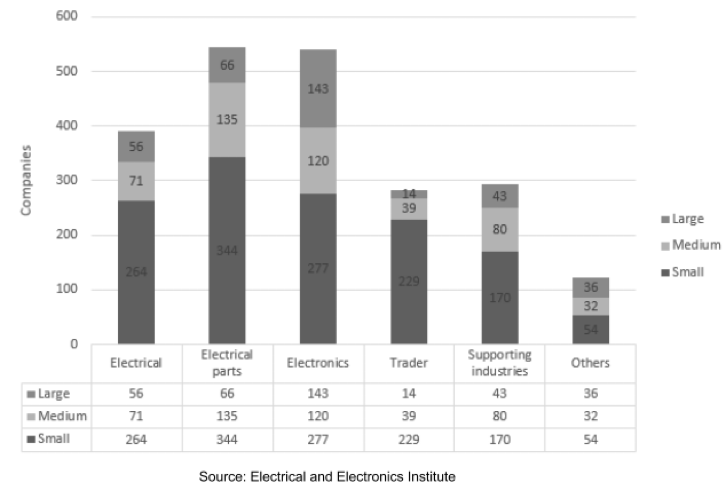 There are more than 2,000 electrical appliance and electronic manufacturers and subcontractors in Thailand, most of them are SMEs. This is an advantage of the industry to be able to source electronic parts and produce finished product in the country.
Electrical appliance manufacturers

Electrolux produces washing machines in Thailand since 2004 and in 2013, Electrolux has chosen Rayong as a refrigerator base. This refrigerator factory targeted to reach 600,000 units a year and aimed at taking advantage of AEC to reach a market of 600 million people.
Electronic manufacturers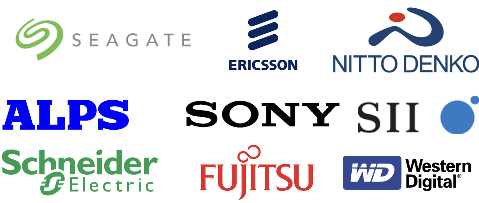 Opportunities within the Electrical appliances and electronics industry 
The global sales of Air Conditioning Systems are projected to reach 137.8 million units by 2020 and main market is Asia-Pacific, said Global Industry Analysts Inc. This is an effect from global warming rising standards of living and urbanization. Not only air conditioning which is increasing, demand on small appliance such as refrigerator, washing machine, kitchen appliances and vacuum cleaner also rise. In the first six month of 2015 small appliances sales increase by 12% according to GfK.
Demand on Integrated Circuits (IC) is increasing. The global market value is forecast to reach US$314.4 billion within 2020. The quality of automotive parts in Thailand is the highest among ASEAN countries, according to the Japan Automobile Manufacturers Association. However, most of the automotive electronics used in car production in Thailand are imported from Malaysia and Japan. IC local production capacity is still limited and this is an opportunities to invest in this area.
The production of electrical appliance and electronic is located in the central of Thailand. The central location builds a strong cluster. There is a good logistics infrastructure to deep seaports in Bangkok and Chonburi and main airport in Samutprakarn.
The Super Cluster area (Phathumthani, Ayutthaya, Nakhon Ratchasima, Prachin Buri, Chachoengsao, Chonburi, and Rayong) to benefits from BOI incentives is applied with electrical appliance and electronic industry as well.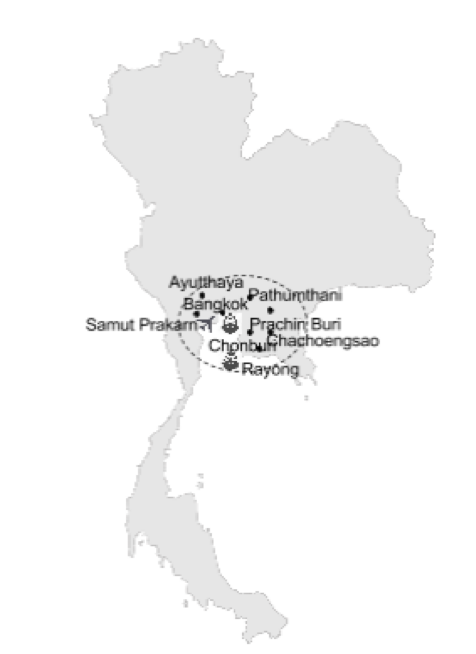 Industry challenges
HDD to SSD – Thailand, one of the biggest hard disk drive (HDD) producer, is facing a challenge to find new products and technology due to a reduction of demand in the global market. The replacing of HDD by solid-state drive (SSD) affect the demand of new models of personal computers and laptop production. According to SCB Economic Intelligence Center, Thailand has not participate in the SSD production network due to a very high investment. HDD parts producers need to look for new markets to prepare for the change.
Rising Stars in Southeast Asia – Business Opportunity Analysis